Chardonnay Barrica – Enate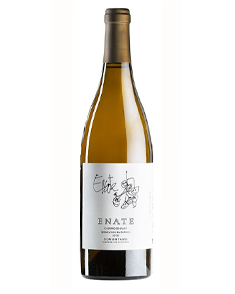 One of the winery's flagship wines. It boasts a magnifcent balance between fruit and oak, with the relevance of the wine's impeccable development on its lees and its barrel aging becoming apparent on tasting. A regular prize-winner among the very best of Spanish wines.
Grape Varieties: Chardonnay
2016 began with higher than normal temperatures, as the winter was dry and not very cold. After quite a rainy spring with some particularly cold mornings at the end of April, summer arrived with moderate temperatures and dry weather. The harvest began slowly on the night of 23 August. At the beginning of September, a heatwave speeded up the ripening of the white varieties and the Merlot. The temperatures fell in the middle of the month and we ended the harvest gradually and quietly.
Vinification: For our barrel-fermented Chardonnay, the grapes were picked in perfect condition and at optimum ripeness and placed in a pneumatic press were they underwent gentle pressing. Static settling at 8 ºC allowed the solid residue to be removed and, once clean, the must was transferred to new French oak barrels for both alcoholic and malolactic fermentation. The wine was then left in contact with the lees during seven months in the same barrels with fortnightly battônage. Finally it was clarified with bentonite and stabilized at -5 ºC in order to eliminate excess potassium bitartrate.
Bottling: May 2017
Tasting: Exuberant and complex aromas reveal a tantalizing blend of varietal characteristics such as hazelnut and toasted bread; tropical fruits, including pineapple and grapefruit, and hints of toasted oak from the barrel aging. On the palate it is mouth-filling and creamy and develops beautifully with a fresh acidity that finishes in an extraordinarily long finish, during which nuances of toastiness reappear.
Service: Served at between 10-12 ºC, ENATE barrel fermented Chardonnay is ideal with oily fish, white meat, smoked foods and strong cheese.
Awards:
2013 GOLD Sakura Wine Awards, Japan
2011 SILVER Chardonnays of the World, France